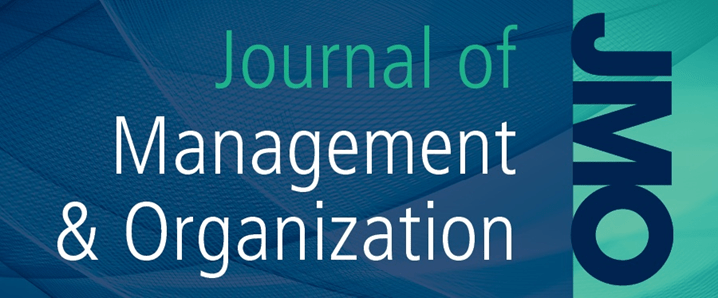 The Journal of Management & Organization (ISSN 1833-3672)is an international peer-review journal committed to publishing high quality and influential research to provide in-depth understanding of Management and Organizational issues.
JMO invites novel contributions that are empirical in nature or conceptual papers that extend our understanding of existing theory.
July 2023 – JMO has recently published a set of articles on Mindfulness, Emotions and Leadership.
---
JMO Editor in Chief – Expression of Interest 
The Editor in Chief position is supported by: FOR MORE INFORMATION, CLICK HERE
EOI is open and remains open until the position is filled. Enquiries and applications can be made to ANZAM's Academy office via email: anzam@anzam.org
---
The ANZAM newsletter and member updates are regularly published, providing ANZAM members with timely information of relevance to management education, research and professional activities.
---
Conference papers/proceedings from 2005-2022 are available.
Most presentations from Conference Keynotes, Institutional Members' Forums, and Heads of Schools of Management (HOSOM) Network meetings are also available.
---
ANZAM Research Productivity Survey Report 2008-2010
ANZAM Research Productivity in Australian Management and Other Business-Related Departments from 2000-2002
ANZAM Research Productivity in Australian Management Departments from 1997 to 1999
---
A short history of ANZAM was compiled to coincide with the 25th Conference in 2011 – The First 25 Years: A History of the Australian and New Zealand Academy of Management (ANZAM) 1987 – 2011.
---