ANZAM Spill the beans : Episode 1 – 2022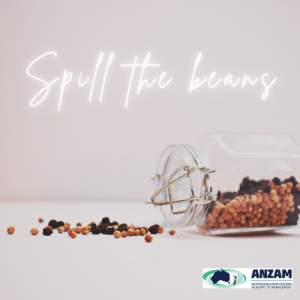 ANZAM's Spill the Beans vodcast returns with Season 2!  But this time Dr Hafsa Ahmed has decided to interview not just academics but industry experts to explore collaborations that have created meaningful impact for communities.
 In the first episode, Dr Hafsa Ahmed spoke with Assoc. Professor Ann Dadich at Western Sydney University School of Business and Dr Chris Elliott – a clinician, educator and health communicator. Together, Ann and Chris share their journey of collaboration to support parents of children with feeding difficulties.
Got more questions for Ann and Chris? Connect via email at A.Dadich@westernsydney.edu.au and christopher.elliot@health.nsw.gov.au