NEW! Global Development Programme for Directors of Engagement (DPDOE) open for registration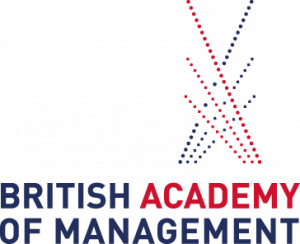 NEW! Global Development Programme for Directors of Engagement (DPDOE) open for registration
The British Academy of Management has launched a new, global programme. DPDoE supports Directors of Engagement, and those aspiring to the role, to develop their leadership and strategic capabilities to manage engagement performance, strategy, and funding in a rapidly changing engagement landscape. This programme has been designed for participants within the global business school community, hence the delivery of the programme is partly online, with in-person sessions to further facilitate networking and community-building.
Professor Tim Vorley, Dean of Oxford Brookes Business School in the UK and a leading exponent of engagement with policy and practice, is the programme's facilitator and has brought together an international line up of inspiring speakers including Dan Le Clair of the Global Business Schools Network and Timothy Mescon of AACSB who are both confirmed for the opening session in November. Dan Le Clair was part of an international group that created the programme. More information is available here: https://www.bam.ac.uk/events-landing/ems-event-calendar/development-programme-for-directors-of-engagement-dpdoe-2022-2023.html
Registrations close on Monday 24th October 2022 at 17:00 BST.
Dates and Location
DPDoE 2022/23 will start in November 2022 with four sessions taking place throughout the year, including two in-person at a central London venue and two online. The dates are:
Session 1: Thursday 10 November (12:30-17:15) to Friday 11 November 2022 (9:00-13:00) – central London venue tbc
Session 2: Thursday 12 January (12:30-17:30) to Friday 13 January 2023 (9:30-13:00) – online
Session 3: Thursday 23 March (12:30-17:30) to Friday 24 March 2023 (9:30-13:00) – online
Session 4: Thursday 15 June (12:30-17:15) to Friday 16 June 2023 (9:30-13:00) – central London venue tbc
Participants are encouraged to attend all sessions. A participant will not be awarded a certificate of completion if they fail to attend more than one session.