EMONET XIII Program is now online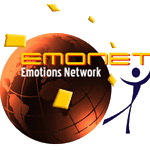 EMONET XIII Program is now online
I am pleased to announce that the Draft Program for EMONET XIII, which will be held in Lancaster, UK from 27 to 28 June 2022, is now available.  Please click here to view the Draft Program.  As you can see, we have an exciting line-up of excellent presenters and papers covering emotions at all levels of analysis.  It's not to be missed!
Please register to attend the conference by clicking here, where you will be able to choose from an exciting package of options for conference registration and accommodation, including a super-discounted price for students and a virtual registration option. Hotel accommodation packages include 2-day and 3-day options.
Note also that we will be conducting a Doctoral Consortium on the morning of the 27th of June, prior to the conference opening (after the lunch break).  Please contact Conference Coordinator Ms. Audrey Teh a.y.l.teh@lancaster.ac.uk if you are interested.
Please contact Audrey is you have any special needs.
We look forward to seeing you in Lancaster on the 27th  and the 28th of June.
Neal Ashkanasy
Emonet Conference Co-Chair