Deakin University – Meet-the-Editor Panel Discussion 2022
Date: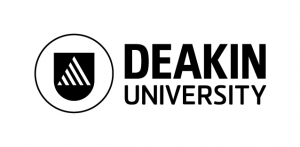 On behalf of the Department of Management at Deakin Business School, we invite you to join a Meet the Editor Panel Discussion event via Zoom on 22 August 2022, 3:30-5:00pm (AEST). The panel discussion will offer an opportunity to learn about various aspects of the publishing and reviewing processes in international journals and will follow with an open Q&A session. The event welcomes any academics and research students to join us.
Editors in our panel include:
Associate Professor of Management and Organizations, Maryam Kouchaki (Editor of Organizational Behavior and Human Decision Processes)
Professor of Entrepreneurship, Vibha Gaba (Associate Editor of Strategic Management Journal)
Professor of Management and University Registrar, Rico Lam (Senior Editor of Asia Pacific Journal of Management)
Professor and Luck Eminent Scholar, Brian Connelly (Editor of Journal of Management)
Moderators of the event: Professor Andrew Noblet, Dr. Fannie Wu
Link for registration: https://www.eventbrite.com.au/e/meet-the-editor-panel-discussion-tickets-398663753017
To allow quality interaction between participants and our invited scholars, there are limited slots available for registration. So, if you are interested and will be available to join, please complete registration as soon as possible. Please note that the deadline for registration is 20 August, 2022 (AEST).