Get to know your fellow ANZAM members. And we also invite you to share with us (briefly – approximately 150 words) the story of your academic life journey by answering the following five questions (not necessarily in that order). Also please attach a casual picture of yourself as the goal is to literally share the Faces of ANZAM and their stories.
1. What inspired you to become a management academic?
2. How did you get involved in your current research field and what do you love about it?
3. Can you share one of your most rewarding, unusual or interesting academic experiences with us?
4. What do you feel will be your most significant contribution to future generations?
5. Are you open to being contacted? If yes, please provide your preferred email address.
Send your story to the Academy Office to become one of the Faces of ANZAM.
---
Professor Lisa Bradley, QUT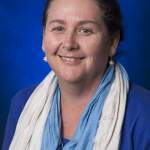 I have always been interested in people, and trying to understand why they/we do what we do. So my interest in management was really about understating this within the workplace. My current field of research is quality of work life. I think we spend a lot of time at work, and if we can make that a better experience (while meeting organisational requirements) then that is a good thing for the individual and society. Specifically I look at organisational culture to support good work and life balance. The most rewarding academic experience I have had was being Head of School to a great group of people. An interesting experience was managing our faculty through the 2011 flood when our building was flooded and then closed for 5 weeks. I hope my contribution is in assisting to create a good work environment and providing the tools and knowledge to others to do the same. You're welcome to contact me.
---
Dr Hafsa Ahmed, ARA Institute of Canterbury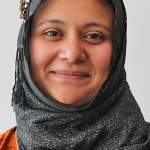 Thanks to my father who was a Professor of Mathematics when I was a kid, I travelled a few places around the world with him and knew that if I wanted to travel and meet new people, I should be an academic! Just kidding! The first part is true though – he was my inspiration to pursue a doctorate. Having worked in the private sector in India as a Manager Operations, I was introduced to organisational change management and knew that there was more to be done. I figured out it was the perfect topic to pursue a PhD which brought me to the 'land of the long white cloud' – Aotearoa (New Zealand). We (yes I have a family) decided to call New Zealand our second home and since past ten years I have survived in Christchurch- thanks to the amazing coffee you get here. I say survived because of what Christchurch has been through since the earthquake in February 2011. It also brought another area of interest and research for me – organisational resilience. Prior to my current role, I was working for local government as a policy advisor while also managing significant projects for the organisation. My experience at the council has led me to my new research area – public sector management. Life as an academic is perfect because of teaching and research. I love teaching as it is the most rewarding experience while I continue to pursue my research in areas of organisational change, stakeholder engagement, organisational resilience and public sector management. You can definitely contact me.
---
Professor Jarrod Haar, AUT University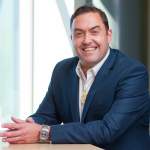 Kia ora and welcome. I got into academic research because my Masters lecturer from the US (a lovely guy – Professor Chester Spell) used to use AMJ articles – predominantly with US companies, and every time I asked "What about New Zealand?" he'd reply "Well, I dunno! There is nothing on New Zealand!" One time too many I decided I would do research on New Zealand to answer some of these questions! He returned to the US one month into my PhD and with 1,000+ emails and the odd phone call he successfully mentored me to completion and I am eternally grateful. Still asking questions. Still surveying employees to answer them! Still loving it! :-) My most significant contribution might be adding to the New Zealand employee stories/studies so that we can see we are not that different from employees around the world. However, as a New Zealand Maori (indigenous people) – a population I have studied and published on a few times (and growing) – I would like to think I have provided a voice that highlights some of the unique factors for Maori employees – the importance of whanau (extended family), and the value of cultural values and beliefs in the workplace. Always happy to chat about research – especially quantitative! (thanks again Chester!!). You're welcome to contact me.
---
Professor Lee Di Milia, CQUniversity
Becoming a man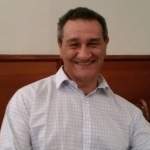 agement academic was certainly not a childhood dream. My day job did not satisfy my curiosity so I asked my Hons supervisor if I could work unpaid as his RA. He suggested I enrol in a Research Masters and then… As a Dean I don't get much research time these days. Most of my research is not pure management but I have published on leadership and learning transfer. I have been working (for three years now) on what I think is a good article that links job design and thriving. I still enjoy seeing any student's expression when they finally 'get it'. I also like that momentary flash when the SPSS printout shows a significant result. As a reviewer I'd like to think I play some role in shaping literature, as an educator I hope I inspire some students and the citation indexes will speak to whether my research was useful. You're welcome to contact me.
---
Professor Julian Teicher, CQUniversity
My firs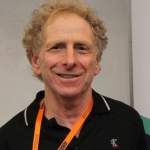 t 'love' (probably not the right word) was politics and from that flowed my interest in industrial relations. My passion led me to work for two unions, which was enough to convince me I was better off in academia. While I have moments of regret for roads not travelled, overall it has been a great journey punctuated by interesting and quirky people and the opportunity to research pretty much whatever I liked under the banner of Management. I am not sure that this freedom and flexibility is, or will be, open to the next generation of scholars if university managers continue down the road of measuring every element of performance to the point where there is little meaningful understanding of the intellectual contribution of a person. As to my own personal contribution to knowledge, I will leave that to others but I am pretty confident that I have nurtured and mentored many young (and now not so young scholars) into successful career trajectories. And that is an immense source of satisfaction.
---
Professor Yvonne Brunetto, Southern Cross University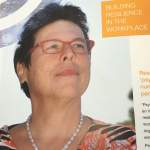 I have a desire to build capacity in those sectors where there are large numbers of different types of emotional labor (such as nurses, police officers, carers, drug rehabilitation officers). My interest began over a decade ago when police management in SE Queensland asked me to help them to get police officers to adopt a new approach of managing domestic violence victims and perpetrators. It "opened my eyes" to the emotional toil experienced by certain types of employees on a daily basis. My first approach was to examine the impact of management support practices and the organisational context affecting how employees responded. However over time I have moved towards examining the impact of individual employee support such as that provided by Psychological Capital (PsyCap) on the extent to which employees can buffer against stress. I am now benchmarking the impact of organisational and individual support on different types of emotional labor across different countries and testing to what extent training in PsyCap is sustainable over time. You're welcome to contact me.
---
Professor Neal Ashkanasy, University of Queensland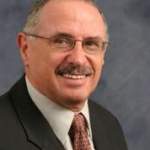 After an 18-year career in Civil Engineering, mostly in senior management roles, it became apparent to me that managers seemed to have little understanding as to how employees behave in organisational settings. I decided to devote my remaining career to seeing if I could help to make managers more effective and understanding. In my current work I enjoy the freedom pursue my research passions: leadership, culture, emotions, ethical behaviour. Also working with bright young students, and the opportunity to travel. One of my most rewarding experiences was the eight years I spent as Editor-in-Chief of the Journal of Organisational behaviour. I hope my contribution to future generations will be managers today understand that managing emotion in self and others is the real key to effectiveness. You're welcome to contact me.
---
Dr Deanna Grant-Smith, QUT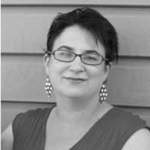 Before joining the academic ranks I was a career public servant but I have always been interested in understanding and challenging the ways we choose to organise ourselves and others. What initially attracted me to management is that it can focus at the societal, organisational or individual level across a broad range of issues. Management allows me to combine my commitment to social justice and sustainability with my research and teaching interests around stakeholder engagement and sustainable governance. The vast breadth of issues and approaches that fall under the banner of management provides the dynamic and exciting research environment that I crave and the opportunity to contribute to a range of multi-disciplinary projects.
---
Dr Llandis Barratt-Pugh, Edith Cowan University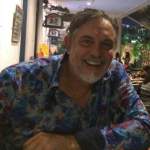 I grew up in Hong Kong and America, but when at 16 in the UK I ran 13.8 for 110 metre hurdles I planned to be a sports teacher. Injury threw me towards art, then a textile design degree and career, from which I moved to managing training and vocational education, gaining two national awards. A random advert brought my partner and myself to Australia where the crash of a private college resulted in my evening lecturing suddenly becoming my main work, and a PhD became an essential. Following a memorable ANZAM conference in Wollongong, I found myself a founding member of the Australian VET research association and 14 years on became the President. I still aim to try and condense what I know about organisational practice into stories for my students and ensure that a national research network is available to nurture the next generation of HRD researchers. You're welcome to contact me
---
Professor Kate Kearins, AUT University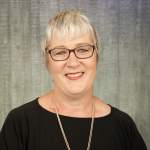 I vividly remember telling my former Dean, who suggested there were gaps in marketing, that I found that subject philosophically abhorrent. I have spent the rest of my career as a management academic trying to atone for falling prey to marketers and for my shopping sins. My academic work evinces a strong sustainability ethic. I now find myself marketing the business school…. Sure there are paradoxes but this is also a career in which there are plenty of opportunities for choices, personal reflection and growth. The institutions I have worked in have allowed me to be honest and offer reasoned critique. I have moved from being an obviously critical management scholar to a manager who looks for opportunities to move forward in a more constructive way. As Deputy Dean, I have less chance to lead on research projects but I get to see exciting teaching and research being conducted, and to work with students on research projects that challenge the status quo. You're welcome to contact me.
---
Professor Maryam Omari, Edith Cowan University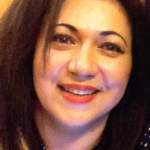 I never thought I would become an academic, my undergraduate degree is in Zoology. When I finished my degree I joined the public sector and then moved onto the graduate program at one of the large agencies. One of my four rotations was in the Corporate Services area where I was responsible for induction of staff. I began liking the 'stand up in front of the room and facilitate discussions' activity. After the one-year graduate program I took a job as a Training Officer in the HR department and then went back to university to study Business. I finished my Graduate Diploma and starting studying for my Masters. It was then that an opportunity to tutor came along, I took it. That was 23 years ago. After 17 years in the public service and 12 years as a sessional, I finished my PhD and made the move to academia over a decade ago.
---
Dr Lisa Daniel, University of Adelaide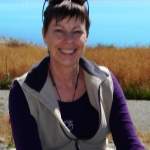 I didn't plan to be an academic; I kind of just fell into it. I was a biotechnologist but wanted to do more than count bands on plant genes so I did a PhD in technology and innovation management. My goal was to understand how people share ideas because I wanted to know why some of our great science was successful but other really important work never seemed to go ahead. This was how I got into research about knowledge and innovation management. It was so strange changing from science to management – I think I had culture shock for a year. In science we dressed down, wore lab coats and did exacting research. In business everyone dressed up and research had to be argued. Being able to research sustainability in regional communities through their food system makes me feel I still have a little connection with plant science and my circle is complete. You're welcome to contact me.
---