Get to know your fellow ANZAM members.  And feel free to add your name and information to this page by completing the attached form and returning – with a photo – to the Academy Office.
Faces coming soon!
---
Dr Lisa Daniel, University of Adelaide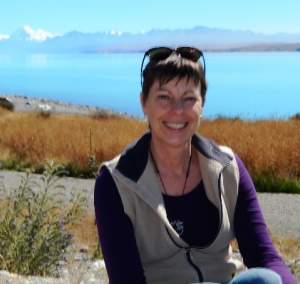 I didn't plan to be an academic; I kind of just fell into it.  I was a biotechnologist but wanted to do more than count bands on plant genes so I did a PhD in technology and innovation management.  My goal was to understand how people share ideas because I wanted to know why some of our great science was successful but other really important work never seemed to go ahead.  This was how I got into research about knowledge and innovation management.  It was so strange changing from science to management – I think I had culture shock for a year.  In science we dressed down, wore lab coats and did exacting research.  In business everyone dressed up and research had to be argued.  Being able to research sustainability in regional communities through their food system makes me feel I still have a little connection with plant science and my circle is complete.  You're welcome to contact me
---
Dr Llandis Barratt-Pugh, Edith Cowan University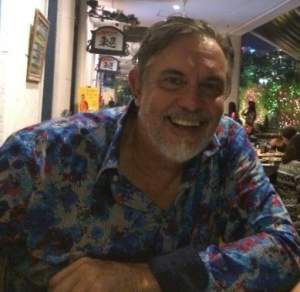 I grew up in Hong Kong and America, but when at 16 in the UK I ran 13.8 for 110 metre hurdles I planned to be a sports teacher. Injury threw me towards art, then a textile design degree and career, from which I moved to managing training and vocational education, gaining two national awards. A random advert brought my partner and myself to Australia where the crash of a private college resulted in my evening lecturing suddenly becoming my main work, and a PhD became an essential.  Following a memorable ANZAM conference in Wollongong, I found myself a founding member of the Australian VET research association and 14 years on became the President. I still aim to try and condense what I know about organisational practice into stories for my students and ensure that a national research network is available to nurture the next generation of HRD researchers. You're welcome to contact me
---
Professor Kate Kearins, AUT University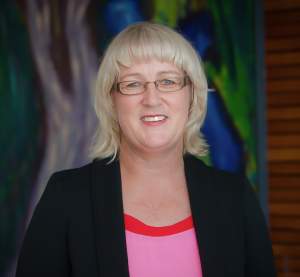 I vividly remember telling my former Dean, who suggested there were gaps in marketing, that I found that subject philosophically abhorrent. I have spent the rest of my career as a management academic trying to atone for falling prey to marketers and for my shopping sins. My academic work evinces a strong sustainability ethic. I now find myself marketing the business school…. Sure there are paradoxes but this is also a career in which there are plenty of opportunities for choices, personal reflection and growth. The institutions I have worked in have allowed me to be honest and offer reasoned critique. I have moved from being an obviously critical management scholar to a manager who looks for opportunities to move forward in a more constructive way. As Deputy Dean, I have less chance to lead on research projects but I get to see exciting teaching and research being conducted, and to work with students on research projects that challenge the status quo.
---
Associate Professor Maryam Omari, Edith Cowan University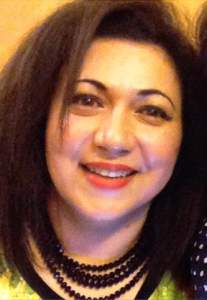 I never thought I would become an academic, my undergraduate degree is in Zoology.  When I finished my degree I joined the public sector and then moved onto the graduate program at one of the large agencies.  One of my four rotations was in the Corporate Services area where I was responsible for induction of staff.  I began liking the 'stand up in front of the room and facilitate discussions' activity.  After the one-year graduate program I took a job as a Training Officer in the HR department and then went back to university to study Business.  I finished my Graduate Diploma and starting studying for my Masters.  It was then that an opportunity to tutor came along, I took it. That was 23 years ago.  After 17 years in the public service and 12 years as a sessional, I finished my PhD and made the move to academia over a decade ago.
---
Professor Neal Ashkanasy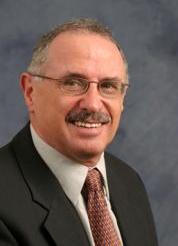 After an 18-year career in Civil Engineering, mostly in senior management roles, it became apparent to me that managers seemed to have little understanding as to how employees behave in organisational settings. I decided to devote my remaining career to seeing if I could help to make managers more effective and understanding. In my current work I enjoy the freedom pursue my research passions: leadership, culture, emotions, ethical behaviour. Also working with bright young students, and the opportunity to travel. One of my most rewarding experiences was the eight years I spent as Editor-in-Chief of the Journal of Organisational behaviour. I hope my contribution to future generations will be managers today understand that managing emotion in self and others is the real key to effectiveness.  You're welcome to contact me.
---
Dr Deanna Grant-Smith, QUT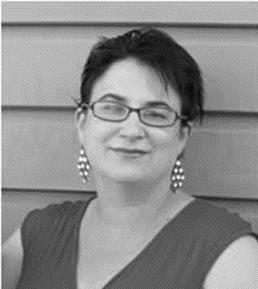 Before joining the academic ranks I was a career public servant but I have always been interested in understanding and challenging the ways we choose to organise ourselves and others. What initially attracted me to management is that it can focus at the societal, organisational or individual level across a broad range of issues. Management allows me to combine my commitment to social justice and sustainability with my research and teaching interests around stakeholder engagement and sustainable governance. The vast breadth of issues and approaches that fall under the banner of management provides the dynamic and exciting research environment that I crave and the opportunity to contribute to a range of multi-disciplinary projects.
---