PhD Scholarships at the School of Management, RMIT University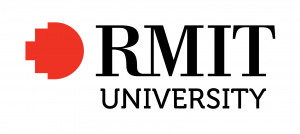 PhD Scholarships at the School of Management, RMIT University 
We are offering multiple PhD scholarships to support the School of Management's research interest areas and research projects. 
The School of Management is looking for new PhD candidates in Management, International Business and Entrepreneurship to start in March 2023. The School offers expertise across a broad range of management-related areas and fosters research collaboration both within RMIT and overseas. The School's research strengths fall into three major interrelated areas: People, organisations, and work; Entrepreneurship and innovation; and Social Change. 
Before submitting an EOI application, potential applicants are encouraged to read: the PhD (Management) Program and the minimum requirements for admission to the PhD program.
Scholarship applications must be submitted for international applicants by September 15, 2022, and by October 14, 2022, for domestic applicants (Australia). 
Please direct enquiries for the scholarships to Dr Nuttawuth Muenjohn at nuttawuth.muenjohn@rmit.edu.au.